Donating is simple, just choose from the options below. Every penny will go toward the Balcones Park Project and once we raise $15,000 we get $200,000 in grants! (Please consider making larger donations via check to save the cost of fees.)
Note: Many employers offer a donor matching program, so you can double your donation by giving through your company to Austin Parks Foundation – Balcones Park but please email us so we can make sure the funds get to Balcones Park.
Click the button below to securely donate to the Balcones Park Improvement Project. (If you are donating $50+ please add your address in the comments field, so we can deliver a yard sign to you.)
Pay Online
OR Mail a check to MNA (if possible please also include the Park Donor Form)
Milwood Neighborhood Association (Co-Adopters of Balcones Park)
P.O. Box 81224
Austin TX, 78708-1224
OR We are happy to arrange a face to face drop off. Just email or call 512-636-9176

If you have any questions or technical problems, please feel free to contact us.


Other Options to Donate include: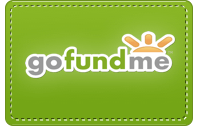 Thank you to our sponsors!!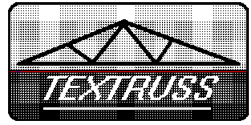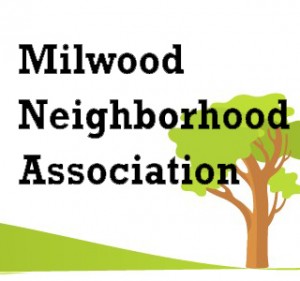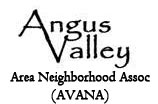 Thank you to our donors!
Paul & Jennifer Foreman
Marla & Sean Lafferty
Johanna & Dan Hedges
H&H Design and Build, Karl Hanson
Bethany & Billy Metzger
Meg & Andy Davis
Erik & Monica Harris
Milwood Baptist Church
Lynnette & M.C. Tyer
Denise & David Hedges
Willo Laurel
Sara & Kevin Helms
Ariane Beck
Bennett Joiner
Timothy McMullen
Heather Roell & Elliot Oshman
Tanya Visser
Gina & Evan Woodruff
Tom & Diane Bohman
Eloy Perez
Carolyn Reeves & Jon Wolfe
Patrick DeLeon
Jennifer Dawkins
Brandi Young, in honor of Alison Young
Will & Katie Shoaf
Carole Frizzelle
Allison & Dave Kociuruba
Ann Sullivan
Jim Chou
Dane Adkinson
Richard Faidley
Kiran Mohanraj
Brenda Arellano
Tammy & Hal Atkins
Genevieve & Alan Levicki
Willo Laurel
Kernan Hornburg
Cheryl Harrison & Tom Sagona
Lisa Fischer
Katy Chrzanowski
Julie Ollmann
Karen Arthur
Tim Kuykendall
Mark & Amy Wendland
Kristin Harper
Austin Kids Directory, Deborah Tye
Arturo & Katherine Garza
Andrea Mates
Gilbert & Juliet Jimenez
John Simpson
Bethany & Billy Metzger
Joe Celko
Hope Doty & Tom Myer
Hilary Marchbanks
James Hudson
Annette & Jay Juba
Jennifer Lava
John Cook
Chris Mountain
Jim & Paula Brady
Dawn Kurtze
Carrie White
Gift of Serenity Massage, Sandy Burton
Ayako Otto
Jeff Lacey
Les & Kathy Stratemann
Amy Dole
Darby Venza
Donna Pauler
Veronica & David Edwards
Joel & Mary Zimmerman
Bea Tran Karayanev
Katie Cristof
Phyllis & Dean Woodley
Stephanie Knuth
Harold Morgan
Jana Bermudez
Michael Krejci
Sandy & Roberto Guzman
Dave and Jennie Leon
Mike Parker
Jeff & Noelle Peschka
Amanda Johnson
Penny Mudgett
Denise Moy
Andrea Vega
Ayako Otto
Javier Villarreal
Robert Williamson
Parris Woodhead
Sara Quirk
Julia Fannin
Carol Zimmer, Jake Poorman, Marva Reese
Ed & Robin English
Jim Goldrick
Marcus Bradley
John Goodson
Kathleen & Alan McRae
Mike & Janet Maynard
Mark & Kathleen Legrand
Attila Horvath
Eric & Jackie Anderson
Hon. Leslie Pool, District 9 Council member
Elizabeth Adriance
John A. Goines, Jr
Hon. Carlos Barrera
Bob, Anneliese & Mary Ellen Gifford
Devin McBride
Jill Sutton
Javier Bonafont
Amber Guitrau
Fred and Carol Erwin
Christina Bryant
Molly Emerman
Rueben Leslie & Sue Downe
Jerry & Diana Galaviz
Julia Brown
Michael Gaudini
Ed & Ginger Garana
Damon Clinkscales
Ashley Pax
Allison Onishi
Elizabeth Eaves
George Freitag
Brianne & Chris Lovin
Mary Tiernan
Rosa Watkins
Kimberly Young
Furen Fan
Jody Churchman
Amy Schar
Melissa Heyman
Cheryl Wilkinson
Nicole Truly
Dale Butler
Michael Burek
Donna Blumberg
Sabrina Joplin
Joelle Jordan
Amanda Esquibel
Mary Hammel
Amanda Esquibel
Rebecca Figg
Patrick Garcia
Casey Shaw
Idolina (Loly) Maldonado
Chandragiri Rao
Carrie White
Carole Frizzelle
Shannon Walton
Kasey Johnson
Saumitra Vaidya
Lisa Graf
Hanna Huang & Erica Liu
Xaviera Chambers