Interested in joining us at a future volunteer event at the park? Sign up on the Park Email List here.
Let's make a difference in our neighborhood! Join us today in improving our wonderful Balcones Park & Pool's Bathrooms!
We hope to try to partner with Austin Parks Foundation and City of Austin to make improvements to the bathrooms on both the park side and the pool side. We are excited that this benefit will enable us to better serve pool guests during the summer as well as park users year-round. Pictures of Bathrooms here.
Ideally we would raise enough to replace the toilets, sinks, and lighting fixtures but if not we will do the most with what we receive – starting with the park bathrooms since they are used year round! If we surpass our goal, any additional funds would be used to make additional improvements to flooring, doors, lifeguard hut, and showers.
We currently have $7,650 of $25,000 goal!
Please help us by making a donation or sharing to a neighbor!
Our park is well loved and the new playground and relatively new pool shade has been great in bringing people to our park. These additional Bathroom Improvements would go a very long way in increasing the enjoyment of park users as well so we are hopeful that we can make it happen! Thank you!!
Ways to Donate:
Donating is simple, just choose from the options below. Every penny will go toward the Balcones Park Project and once we raise $25,000 we will work with that to try and get grants from APF to make even more improvements! (Please consider making larger donations via check to save the cost of fees.)
Note: Many employers (Dell, Apple, etc) offer a donor matching program, so you can double your donation by giving through your company to Austin Parks Foundation – Balcones Park. (Please try to note that it is for Balcones Park). PLEASE MAKE SURE TO ALSO EMAIL US at balconespark@gmail.com with the details so we can make sure the funds actually get to Balcones Park.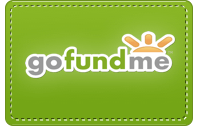 Mail a check to MNA (if possible please also include the Park Donor Form)
Milwood Neighborhood Association (Co-Adopters of Balcones Park)
P.O. Box 81224
Austin TX, 78708-1224
A face to face drop off. Just email or call 51two-636-9176If you have any questions or technical problems, please feel free to contact us.

If you have ideas on how to help us raise the funds contact us at balconespark@gmail.com or call 512-636-9176!!
PAST COMPLETED PROJECT UPDATES
NORTHERN WALNUT CREEK TRAIL 
See the  Northern Walnut Creek Trail page for information on neighborhood efforts to complete this project.
PLAYGROUND IMPROVEMENTS AND PAVILION
The city is working on the design of the playground improvements and pavilion- see below for background on the development of this project
CREEKSIDE TRAIL PROJECT
A $117,000 grant obtained as obtained through the City NPP program to repair  the creekside trail from Duval to the connection with the Northern Walnut Creek Trail.  See the project scope proposal here: Balcones Park Trail Repair Areas
Construction was completed by Muniz Concrete in 2018.  See the before and after pictures here.  Contractor Photos
We are continuing to make progress working off the financial and volunteer time commitments made to secure the grant including new trash cans with recycling bins (installed summer 2019) and volunteer events to shore up the sides of the trail with rock, seed wildflowers and natives grasses and more.
BALCONES POOL SHADE STRUCTURE
A fabric shade structure was installed in 2017 to provide additional area for pool users to relax in the shade.  See below for background on the development of this project
————older posts————————————
CREEKSIDE TRAIL PROJECT
We were recently awarded an approx. $117,000 grant from NPP to make much needed repairs to the Creekside Trail in Balcones District Park which will allow the trail to be more traversable! This means we will need to raise $9,302 to meet our promises and put in 1,522 volunteer hours over 2 years!
Click to Donate to help us raise the $9,302 we need in order to get the $117,000 in the newest grant from Neighborhood Partnering Program to repair the park's Creekside Trail and secure the endangered Jollyville Salamander habitat!
PLAYGROUND IMPROVEMENTS
Do you use Balcones Park? If so, provide your feedback for the Playground Location in Balcones Park to help us create the best long term outcome for our park! Once we pick the best location, we will move forward with installing the playground and pavilion which should take approx. 18 months.
The Balcones Pool shade structure and slab should be installed in March and April and be ready for the summer 2017 swim season!
Other recent fundraising efforts include:
Austin Parks Foundation has chosen our grant for Balcones Park! They will be funding $50,000 worth of improvements in the park! This is the first milestone to reaching our improvement goals at Balcones Park and will go a long way in much needed improvements. Thanks APF for choosing our park!
Neighborhood Partnering Program & PARD has awarded us just under $150,000 in funding to the park. It is important to note that the NPP Grant requires us to raise $15,000 of the $150,000 and put in approx. 1220 volunteer hours over 2 years.
After much valuable back and forth with the NPP program, PARD, and stakeholders like yourself, we have finalized an application requesting a 20×30 ft Shade Structure at the pool and a 30×40 ft Pavilion (location still to be finalized).
Thank You also to MNA's own Bethany Metzger and Johanna Hedges, as well as the wonderful teams at APF and NPP and PARD for working tirelessly on both of these grants to better our park!
Also a Thank You to Four Seasons Community School, Walnut Crossing NA, Angus Valley Area NA, Northwood NA, Gracywoods NA, and Adelphi Acre Community Garden for partnering with Milwood NA on this venture!
A Huge Thank You to our Business Donors: First State Bank Central Texas, Amplify Credit Union, and Textruss!
Thank you for your support.
If you would like to help by making a donation to help us raise the $9,302 cash match we will need for the recent NPP Grant to Repair the Creekside Trail in Balcones Park: Click Here
If you have ideas on how to help us raise the funds contact us at mnaboard@milwoodna.com or call 512-636-9176!!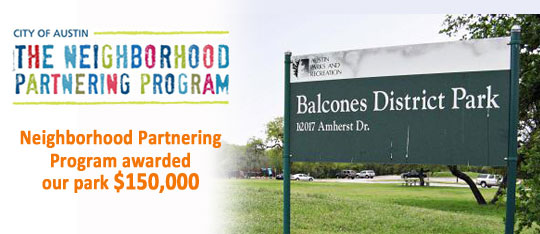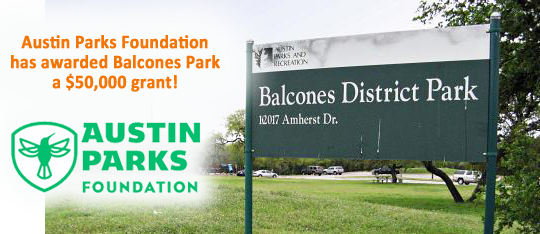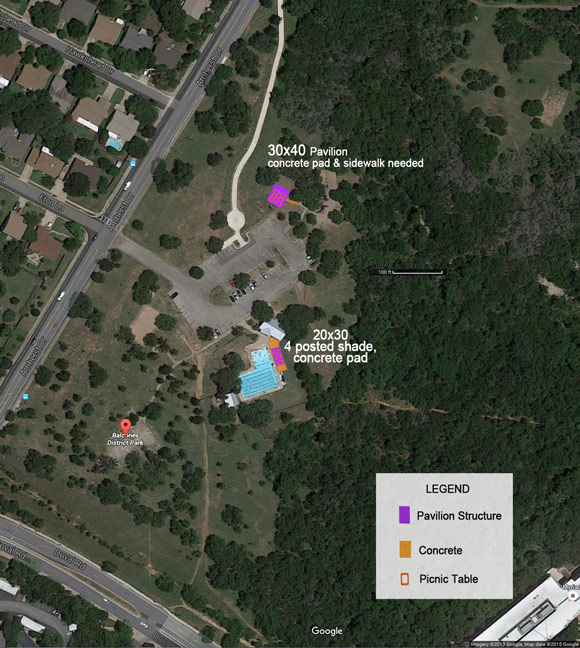 THANKS TO THOSE THAT DONATED TO HELP THE POOL SHADE,  TRAIL, PLAYGROUND AND PAVILION HAPPEN!
First State Bank Central Texas
The Allen Family
Paul & Jennifer Foreman
Milwood Neighborhood Assoc
Textruss, Mike Shelton
Amplify Credit Union
Angus Valley Area Neighborhood Assoc (AVANA)
Johanna & Dan Hedges
Dana Sprute
Marla & Michael Lafferty
Meg & Andy Davis
H&H Design & Build, Karl Hanson
Denise & David Hedges
Northwood Neighborhood Assoc
Gracywoods Neighborhood Assoc
Matthew Brutsche, In Honor of Angela Brutsche
Tan Tran
Jennifer Lava
Willo Laurel
Lynnette L Tyer
Sara & Kevin Helms
Ariane Beck
Bennett Joiner
Tim McMullen
Heather Roell and Elliot Oshman
Tanya Visser
Gina & Evan Woodruff
Tom and Diane Bohman
Eloy Perez
Carolyn Reeves & Jon Wolfe
Patrick DeLeon
Jennifer Dawkins
Brandi Young
Will & Katie Shoaf
Carole Frizzelle
Allison & Dave Kociuruba
Ann Sullivan
Jim Chou
Megan Ihrman
Ryan & Dustin Lanier
Alison & Brian Luce
Mark & Johna Edwards
Jeremy Smith
Carolyn & Will Scherrer
Elizabeth Adriance
John A. Goines, Jr
Hon. Carlos Barrera
Bob, Anneliese and Mary Ellen Gifford
Carol Zimmer, Jake Poorman, Marva Reese
Jill Sutton
Katherine Weber
Erik Hons
Devin McBride
Sam Brans
Dave Burton
Joe & Jessica Olson
David & Kim Barkelew
Jacqueline Collins
Jessica Patterson
Reid & Marcy Phillips
Benjamin & Effie Bradley
Gwendolyn Mesa
John & Amy Schell
Erik & Monica Harris
Phyllis & Dean Woodley
Milwood Baptist Church
Dane Adkinson
Jerry & Diana Galaviz
Jeremy & Phuong Palafox
Krzysztof Parzyszek
Richard Faidley
Katie & Chris Aldridge
Kiran & Lavanya Mohanraj
Shane & Lacey Lake
Christy Fair
The Bracamontez Family
Sabina Winters
Jennifer Posner
Brenda Arellano
Tammy & Hal Atkins
Alan Levicki
Willo Laurel
Kernan Hornburg
Cheryl Harrison & Tom Sagona
Lisa Fischer
Katy Chrzanowski
Julie Ollmann
Karen Arthur
Tim Kuykendall
Mark & Amy Wendland
Kristin Harper
Deborah D Tye, Kids Directory
Arturo & Katherine Garza
Andrea & Nathan Mates
Gilbert & Juliet Jimenez
John Simpson
Bethany & Billy Metzger
Joe Celko
Hope Doty & Tom Myer
Hilary Marchbanks
James Hudson
Annette & Jay Juba
John Cook
Chris Mountain
Jim & Paula Brady
Dawn Kurtze
Carrie White
Gift of Serenity Massage, Sandy Burton
Jeff Lacey
Les & Kathy Stratemann
Amy Dole
Darby Venza
Donna Pauler
Veronica & David Edwards
Joel & Mary Zimmerman
Lesley Hargraves
Bea Tran Karayanev
Katie Cristof
Stephanie Knuth
Harold Morgan
Jana Bermudez
Michael Krejci
Sandy & Roberto Guzman
Dave & Jennie Leon
Mike Parker
Jeff & Noelle Peschka
Amanda Johnson
Penny Mudgett
Denise Moy
Andrea Vega
Ayako Otto
Carrie White
Pat Murphy
Angela Gooden
Sarah & Cameron Allen, In Honor of Zanna, Wyatt & Lila Allen
Lynn Cipriano
Ericka & Rob Bereuter
Casey & Kathleen Brotherton, Ms. Kat's Music & Movement
Amy Degner
Mary Lou Bodenman
Nathan Glover
Crystal Tabony
Karen & Josh Goodman
Lee & John Chapman
Katie & Joel Foshea
Monica Hasty
Karen, Darren, & Daniel Hampton
Patricia & Woody Raine
Dan Chin & Kathy Block
Parris Woodhead
Sara Quirk
Julia Fannin
Ed & Ginger Garana
Ed & Robin English
Jim Goldrick
Robert Williamson
Marcus Bradley
John Goodson
Kathleen & Alan McRae
Mike & Janet Maynard
Brianne & Chris Lovin
Mark & Kathleen Legrand
Attila Horvath
Eric & Jackie Anderson
Hon. Leslie Pool
Javier Bonafont
Amber Guitrau
Fred and Carol Erwin
Christina Bryant
Diane Cook & David Broll
Duc Tran
Lisa & Paul Benton
Jacob Meza, In Honor of Judah Buddha Meza
Molly Emerman
Rueben Leslie Sue Downe
Russell Watson
Lauren DePue
Sarah Gunter, In Memory of Susan Gunter
James Parker & Charles Simonson
Daniel Creen
Jessica Blanco
Kristin Hazlewood
Steven List
Geoff Mitchell
Erica Smith
Sharon Reed
Edgar Pecson
Ben Weatherman
Cynthia Balusek
Martha & Ron Diase
The Doyle Family
The Heiple Family
Melissa Montgomery
Amy Magee
Tiffany Savener
Julie Ivie
Jennifer Ballow
Kenneth Cantu
Linda Streitfeld
Teresa Robinson
David Edmonson
Anne Hood
Meredith Morrow, In memory of Randy Morrow
Katie Sneed
Brandy Chase
Elizabeth Delagarza, In memory of Calvin Delagarza Miller
Theresa Tabi
Leslie Roberts
Mary Beth Labuda
Michael Hennessey
Susan & Carl Ledenham
Jim & Linda Holcombe
S. Nemeth
David & Marcy Bethke
Paul Chevedden
Allison & Carlos Hinojosa
Jeff & Paula Hyatt
Christine Gonzalez McBride
Holly Dennis
Michael & Gwen Irwin
D&H Kassler
Javier Villarreal
Julia Brown
Cheryl Starcher
Lea Ann Graham
Michael Gaudini
Edward Garana
Damon Clinkscales
Ashley Pax
Allison Onishi
Lynnette & MC Tyer
Holly Berry
Orlando Rodriguez
Justin Tong
William Sanders
The Beguin Family
Carmela & Jaime Pavon
Juanita & Jack Charrin
Joel & Maya Wright
Frank Husted
Donna & Lenny Blumberg
Cynthia Rigby, In Honor of Summitt Teachers
Gordon Jones
Brent & Danielle Gudgel
Kelley Church
Susan Cook
David & Melissa Campos, Trinity Tile & Stone
Beth Lasker Arcotta
Elizabeth Eaves
George Freitag
Mary Tiernan
Rosa Watkins
Kimberly Young
Furen Fan
Amy Schar
Melissa Heyman
Cheryl Wilkinson
Jody Churchman
Bonnie Parkman
Nicole Truly
Lisa Graf
Jill Mayfield
Bijal Patel
R C
Amy Hauck
Dale Butler
Michael Burek
Donna Blumberg
Sabrina Joplin
Joelle Jordan
Amanda Esquibel
Mary Hammel
Amanda Esquibel
Patrick Garcia
Casey Shaw
Idolina (Loly) Maldonado
Chandragiri Rao
Rachel Anne & Jonell Scoggin
Rebecca Figg
Jonathan Aguirre
SD Grove
Carole Frizzelle
Carrie White
Saumitra Vaidya
Shannon Walton
Kasey Johnson
Hanna Huang & Erica Liu
Xaviera Chambers
Rebecca Tucker